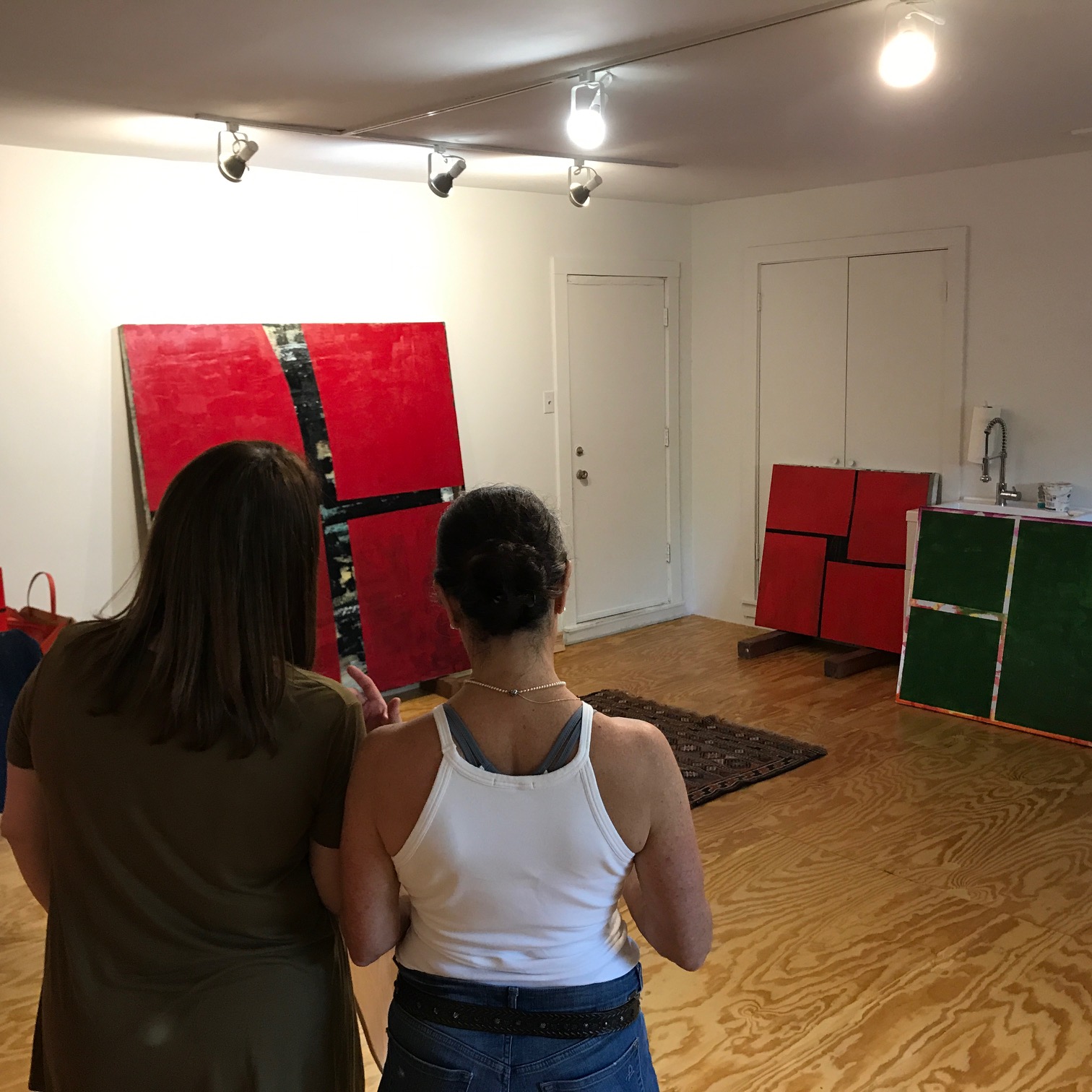 Marian Lefeld and Arienne Lepretre discuss Marian's recent work.
As artists, we spend most of our time alone in the studio with nothing but our tools and our thoughts. Inviting others in who know our language, are interested in the process and can deliver constructive criticism is a way to stand outside ourselves and see our work with fresh eyes.
This summer I was invited to be a part of a studio critique group with Marian Lefeld, Anna Membreno, and Arienne Lepretre. Once every few weeks a member of our group hosts a critique session in their studio to discuss current work and ideas. The experience has been invaluable to me as an artist and it has energized my studio practice, invited me to entertain other directions for my work, and given me practice speaking about my current work and process. The conversation always begins with the artwork and unfolds into professional practices, current issues in the Dallas creative community, and advice on everything from helpful apps to accounting. Most recently, we invited John Spriggins to be a guest at the critique to add a new voice to our group. I look forward to these visits and I'm eager to see how this group of powerful, supported women navigates the Dallas art scene.
There is always coffee and snacks!